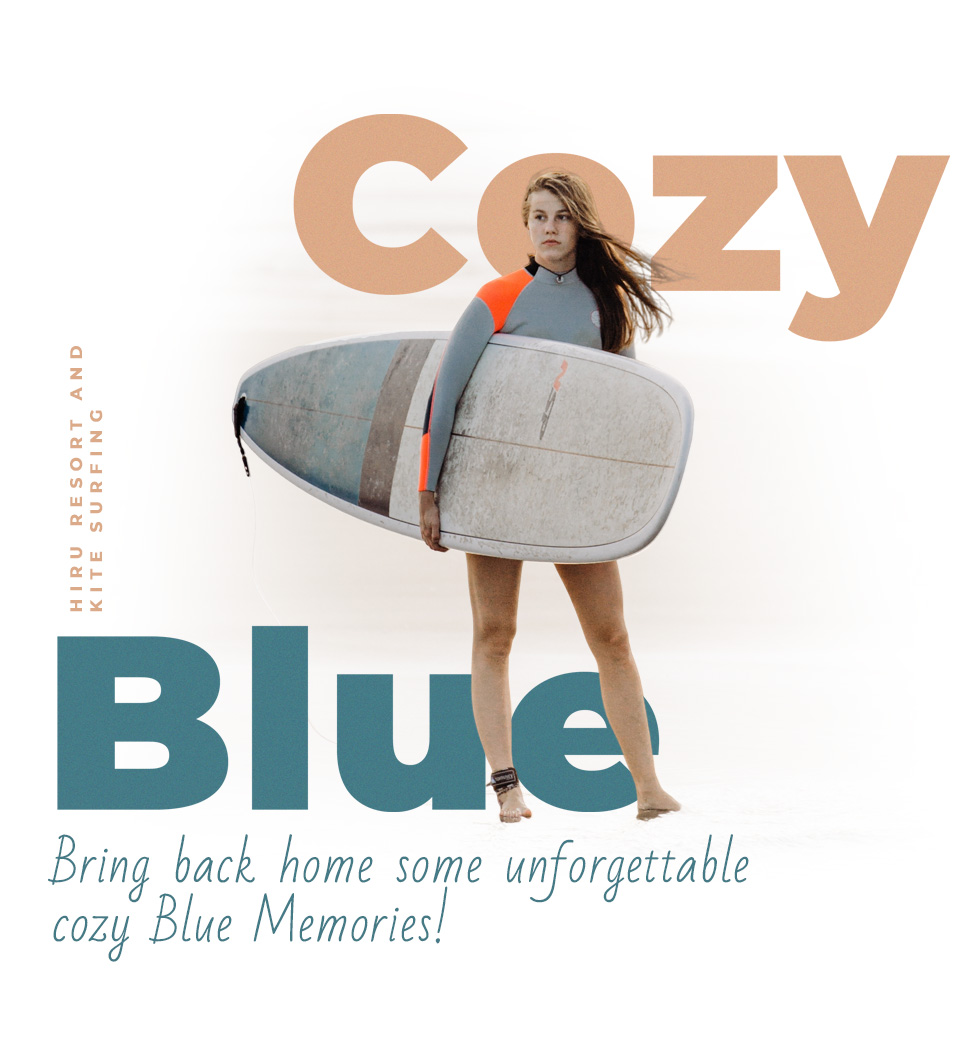 A Blue Heaven
Wallow in the luxury of a cozy villa during your adventurous visit to Kalpitiya, the blue heaven, where The nature breathes in all its form of life and lures beach lovers and wind surfers from all over the world.
Hiru Resort is ideally situated in Kurinjipitiya North, one of the city's most popular locales. From here, guests can make the most of all that this lively city has to offer. With its convenient location, the property offers easy access to the city's must-see destinations. Hiru is not only a luxurious stay for the water sports lovers but also a cozy and romantic gateway for those who wish to spend a quiet and romantic evening by the blue waters.
Kite Surfing
Kalpitiya, with excellent windy season that reaches an average of 20-25 knots, and a peak of 30, and many flat water spots with its rolling sandy stretches, qualifies as an ideal wind surfing spot that can serve water sports lovers of all stages.
There are shallow and flat water lagoons for the first timers to try the sport out and beaches with some fun and strong tides for serious surfers.
Kalpitiya is a magnate for wind surfers around the world and at Hiru Resort, you get to access the best training experts as we are partnered with the most experienced wind surfing training team in the entire area! We have crafted custom surfing lesson packages to suit wind surfer enthusiasts of all stages and we offer the most competitive rates for our lessons to make sure everyone gets a taste of this sizzling experience. The peak season for kite surfing is usually from May to September, however the surfers can also enjoy a mid-season and sufficient winds during December to march as well.
Dolphin Watching
Kalpitiya is a pristine kingdom for magnificent sea life and the visitors to this wild destination can get on a boat and sail to the mid Kalpitiya Sea to witness submerging and spinning dolphins in the sparkling sea waters and also catch a glimpse of a beautiful blue whale if you are lucky enough! At Hiru resort, we make sure to encourage our visitors to definitely try this out as we arrange convenient boat rides to embark on this journey from our shore!.
The Cusine
When is the last time you indulged yourself with a messy yet delightful Crab Curry? Or a perfectly grilled wild caught fish steak?  In case you didn't know, Kalpitiya is a heaven that one crazy seafood lover could visit just for the fresh and mouthwatering sea food buffet that it can offer, and guess what, at the Hiru Resort's Seafood Restaurant and the pub, it all comes at very affordable rates that you wouldn't even believe! The Journey awaits
Find us
Address:
Kudawa,
Kandakuliya,
Kalpitiya,
Sri Lanka
61360
Telephone: +94 70 777 9667
Email: [email protected]